Mantra Radio - March 28th 2013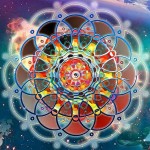 An eclectic mix of beats, layers, and chants.
The first track of todays show, entitled Above All Else, contains poetry from the great mystic Kabir. He was born in India during the 15th century, externally living the life of a weaver, but internally absorbed in thoughts of, and dance with, his Divine Beloved. "All manner of men, the most wise and the ordinary, the priest and scholars, none can unravel your mysteries. Seeking to unravel your mysteries, they turn mad, drunk". This song is performed by Shubha Mudghal from an album entitled No Stranger Here, which was co-produced by Business Class Refugees.
From Morley's Rhythms and Improv release comes a track called Om Peme Jungne, performed and sung by legendary jazz drummer and percussionist, Hamid Drake. This ten-minute journey contains such mantras as "Om Ar Hum Vajra Guru Padma Siddhi Hum", a Buddhist chant associated with Padmasambhava or Guru Rinpoche, and "Jai Ma", a prayer for the Divine Mother in the sanskrit language.
We hear another beautiful track, Monk Invocation, from Silvia Nakkach's release Medicine Melodies, which was co-produced with Christopher Eickmann. Next up is Dub Sutra aka Chris and Charlotte Proud from their release The Rise of Downtempo, a flow of subtle beats, spacey and melodic live instrumentation, and various chants. The track is called Ascentia and is layered in this episode with the Maha-Mantra, sung by Ilan Chester, and some chants to Ma Durga from Durga Stotram, performed by Tritha Sinha.
The last song of the show is by Dub FX (aka Benjamin Stanford) and comes from the first Bloom soundtrack, a collection of music from the series of the same name which documents the current state of transformational festival culture around the globe. The track is called One and contains words expressing and elaborating on the intrinsic connection in spirit, shared by everything, and everyone.
Alternate MP3 Link – Mantra Radio – March 28th 2013.mp3