Mantra Radio - March 21st 2013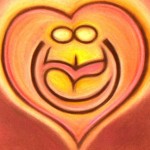 An eclectic mix of beats, layers, and chants.
The Guru Granth Sahib, the main text of the Sikh tradition, and resource guide for some more recent sub-paths, begins with the words Ek Ong Kar Sat Naam Karta Purkh (etc). This root (mula) mantra is featured in this slow-but-steady paced, and gently unfolding remix of a Snatam Kaur track by Cheb I Sabbah, entitled Mul Mantra. The meaning of these Gurmukhi words can be explained as, "The creator of all is One. Truth his name. Doing everything, fearless, without anger, undying, unborn, self-realized, and realized thru guru's grace". The track comes from the release Kundalini Remix, released on the Spirit Voyage label.
Next up are our good friends the Desert Dwellers remixing a track by Deva Premal for her second Devasonic release. The song is a reworking of the bhajan, or song, Jaya Radha Madhava, written by 19th century Vaishnava saint and poet, Bhaktivinoda Thakur. This Bengali song describes some of the features of the divine personality Krishna (Madhava), and his life in Vrindavan surrounded by family, friends, and his eternal lover, Goddess Radha.
Renowned Argentinian composer, teacher, and sound healer, Silvia Nakkach brings a stirring dedication to goddess Saraswati from the beautiful release Medicine Melodies, for which she collaborated with fellow composer and musician Christopher Eickmann. In this sanksrit verse, beginning with the words "Jaya Jaya Devi, Charachara Sharey" some of the qualities of the Goddess of knowledge and art are revealed, such as her white lotus throne, and the beautiful way she plays the Veena, a stringed instrument still used today in Carnatic Indian classical performance.
Temple Step Project are back with Heart of the Whole, another track from their recent release entitled Embrace the One. The vocals are performed by Sufi musician Amir Paiss and are sung in the Hebrew language. In translation they explain a river of bliss flowing from the heart – an inconceivable spring giving life to everything, and a Source which is the home of the whole.
Dub legend Lee Scratch Perry is up next with the track Baby Krishna from his release Panic in Babylon. We hear the sanskrit words "Hare Rama, Hare Krishna" amidst shouts of the fall of babylon, or the end of materialistic concepts. In true rasta-style, songs of the eternal sisterhood of spirit prevailing over all forces of darkness. This set is capped-off by an inspiring and uplifting remix of Glorious Sun – Ya Allah by Laya Project, this one alchemed by the multi-talented composer and dhyaani/yogi Ferenz Kallos.
The show ends with the illustrious, industrious, elephant-powered MC Yogi from his most recent release which is entitled Pilgrimage. This track is a remix of Give Love and it goes a little something like this .. "Open up your heart, unlock the cage, turn the key and break the chains, love will always find a way, if you want love you gotta give love away".
=) <3
Alternate MP3 Link – Mantra Radio – March 21st 2013.mp3