Mantra Radio - May 2nd 2013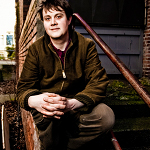 An eclectic mix of beats, layers, and chants.
This episode is a flow of music from, and exclusive interviews with, Beatfarmer, David Starfire, Govinda, and dancer Taiya Curle. It also explores the sacred space of the contemporary dancefloor, and how mantra is being used as a tool in that environment to create depth and connection.
To get things rolling, we hear a track by the Desert Dwellers entitled Sunrise at Sindhu from the release Muladhara Yoga Dub. This leads us into the first interview segment.
Adam Wood, otherwise known as Beatfarmer, is an electronic music producer from the gulf islands of British Columbia, Canada. In this interview he talks about the sacred dancefloor, connecting to something higher than ourselves, community, the voice as an instrument for expression, and our instinctive attraction to primal rhythm. We also hear a track from him entitled Native State (Tribe Mix), and in the background Until Next Morning (Cave to Sky Mix) from his latest album release, Mantra.

More music from Beatfarmer, Path to Peace, carries into the next segment with David Starfire. In this interview David talks about his journey both musically and spiritually, his initial exposure to world music, and bringing these worlds together. He shares some background on his recently started project with fellow producer Freq Nasty called Dub Kirtan All-Stars, and talks about transformation festivals and people waking up to a larger reality of connectivity. Musically, we hear the track Radhe Govinda from DKAS's newest release entitled Subsonic Devotion. Also heard is a remix by Adham Shaikh of David's track Flying Carpet, from the album Bollywood Bass.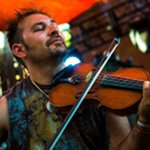 Next up, Shane O'Madden, aka Govinda, tells us the story of how he came to use the name for his music project. He also talks about his collaboration with Irina Mikhailova on the track Candle Fire from his latest album Resonance, a song which features the Green Tara mantra – "Om Tare Tu Tare Tura Swaha". And in a similar vein he elaborates on his collaboration with Mohammed Firuzi on the track Rumi Love Poem, a piece which contains Farsi poetry by the great mystic, Rumi. After hearing the song itself, Shane explains the driving force behind his work, and talks about transformation festival culture and the range of experiences potentially held therein. Shaolin Clouds by the Desert Dwellers is heard in the background, which carries us into the next part of the show.

Taiya Curle is a dancer who brings the sacred into her performance. In this segment she talks about sound as therapy, dance as ritual, prayer and intention in dance, surrendering to the moment, and her healing experiences with chanting and chakra toning. Musically we hear another song from Beatfarmer entitled Mantra, and the track Peaceful Om's from the Desert Dwellers.
The show is capped off with a beautiful and melodic track from Rising Appalachia & The Human Experience entitled Sunu, from The Bloom Soundtrack – Volume 1.
We'd like to offer a big thank-you to Nils of Beats Without Borders for his help organizing these interviews!.
Alternate MP3 Link – Mantra Radio – May 2nd 2013.mp3