Mantra Radio - February 7th 2013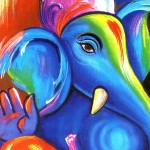 An eclectic mix of beats, layers, and chants.
This episode begins with Temple Step Project from Australia, and the selection Truth and Grace from their most recent release entitled Embrace the One. Among other verses in this track you will hear the chant "Allahu Allahu", a style common to Sufi traditions in all their vastness and variety, simply calling out and connecting with God, with truth, with the everything. Continuing in the same vein, The Vibrations bring the chant La Illaha Illallah on an untitled track from their album Pyramid Code.
Roots-reggae singer-songwriter Syd Perry drops by the CiTR studios for an on-air chat and performs a short piece accompanied by a simple Nyabinghi rasta rhythm. The words speak of surrender to the "voice within", which guides us on our respective journeys. Next up is Srikalogy with another track from his recent Kirtan Remixes release. The track is called Radhika Raman, and was originally performed by Prema Hara. Radhika Raman means "The Lover of Radha", and is another name for Krishna.
Two tracks featuring Brazilian multi-instrumentalist Sandro Shankar come next. The first is a series of sanksrit verses or slokas dedicated to the beautiful elephant-headed deity Ganesha. Some of these verses come from a text known as the Sankata Hara Ganesha Stotram and some are from a different text which was originally spoken by the great sage Narada. They are both chanted by Jonas Masetti. The second recording features the Gayatri mantra which addresses Savatri aka Surya (the sun-god), and which is performed by fellow Brazillian actor and singer Via Negromonte. Within that same theme, this set is capped off with a replay of Karsh Kale's Glorious Sun remix, originally recorded by Laya Project.
The closing track of today's show, Bhakti Ganapati, is by the Australian-based duo Subway Bhaktis. This is another song dedicated to Ganesha, or Ganapati, as he is sometimes known. It features various chants including "Om Gam Ganapataye Namah", "Sri Ganesha Sharanam", and "Om Balachandraya Namah", Balachandra refering to the form of Ganesh in which he has a crescent moon on his forehead. It ends with selections from the thirty-two names of Ganapati.
Alternate MP3 Link – Mantra Radio – Feb 7th 2013.mp3