Mantra Radio - October 3rd 2013
An eclectic mix of beats, layers, and chants.
Our first episode in a series of interviews and music from the 2013 summer festival season features yogi, singer, and activist, Suzanne Sterling.
We first hear the track Devakyam from her last full-length release, Blue Fire Soul. The song contains the sanskrit chant "devakyam deva rupinyam". This comes from the Bhagavat Purana of the Vedic literature, in a section which beautifully describes the birth of Krishna, and the equally divine nature of his mother Devaki.
We then move into the interview. Suzanne talks about self-expression and community, and the nature and experience of festivals and festival culture. We hear next a track by Medicine Drum, Funk Chakra, which features the vocals of both Wisdom Jones and Suzanne.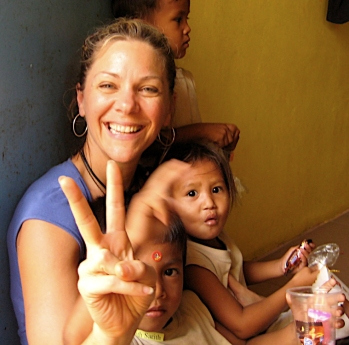 Back to the interview, we hear about the Off the Mat and Into the World project, and how Suzanne is integrating dance into different environments, classes, and experiences. The next track played is Bismillah, sung by Suzanne, and appearing on Masood ali Khan's Hang with Angels release.
Next Suzanne talks about the experience and strengths of practicing yoga and kirtan together, and the importance of bringing intention into our practice. After a short break with the song Dharma Wheel, also from Masood's Hang with Angels release, Suzanne talks about re-awakening of the divine feminine and the significance of this.
We take another short music break with the track Govinda (Praising Union) from the release Blue Fire Soul, and then hear some closing words from Suzanne about her current and upcoming projects etc. The show is capped off with one last song from her, Rise in Me (Christopher K Remix), findable on Black Swan's recent Beats with Devotion sampler.
Other music played during the interview segments includes Adham Shaikh's Newday (LogM Newdawn Remix), Pitch Black's Iron Sands mix of Mirror Beach, Desert Dweller's Solar Lion Remix of Misty Mountain, Shaman's Dream & Bluetech with Nectar, Nuage with Sweelo, and A Fragile Purpose by State Azure.
Alternate MP3 Link – Mantra Radio – October 3rd 2013.mp3